A health-tech therapy solution that combines the fun and engagement of gaming with therapeutic activities and validated measures, to ensure the enduring impact of therapy.  
We turn therapy from a chore to fun!  We are more effective than regular video games, our interactions are based on targeted therapy and the child is the controller.
Includes 13 motion capture and mixed reality exercises focusing on upper limbs, with lower limbs and additional exercises coming to the "Bootle Verse" soon.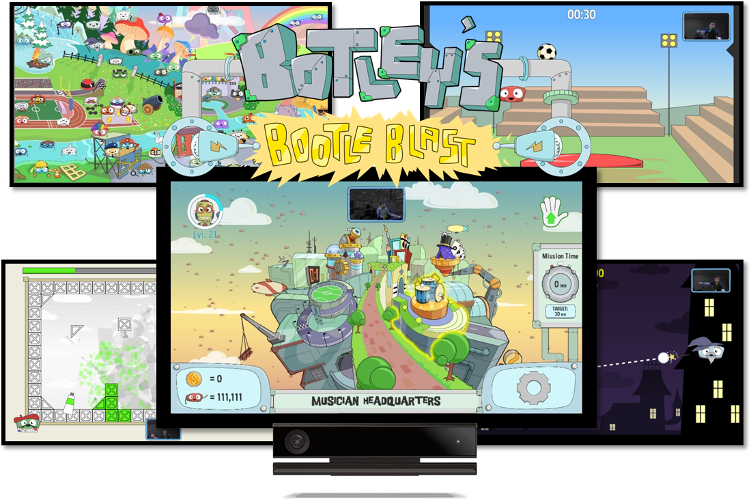 Available now for your clinic or home.  Ready to accommodate one or many children and engage them in creative therapeutic movement.   Order by contacting info@pearlinteractives.com.
Research
Engaging children with cerebral palsy in interactive
computer play-based motor therapies: theoretical
perspectives
Ongoing research: